I am so excited to be sharing this Thanksgiving table with you guys today. I teamed up with my friend Bre from Rooms For Rent & some other lovely bloggers to bring you a bunch of lovely Thanksgiving tables all week this week. Bre will be doing a Thanksgiving table in her home everyday this week & everyday 4 different bloggers will be joining her. Today is my day! I wanted to create a lovely rustic thanksgiving table using hydrangeas & heirloom pumpkins. I love both dried hydrangeas & heirloom pumpkins so why not combine them?

I started with an antique crate that I already had & put some pumpkins that I got from a local farm on top of the crate. I then used some dried hydrangeas I found while out for a walk & stuck them in the gaps of the pumpkins. That's literally it. So simple. This centerpiece is harder to move when using the table daily, so if you use your dining table everyday maybe this isn't for you. But if that's the case this would look great on an entryway table, sofa table, or the top of a bookshelf situation. For us, we don't use this table everyday so it works great for us. Also, if you have a formal dining room along with your everyday dining area, this would be great for the formal room that doesn't get used as much. Either way.. it's just pretty to look at right?!

I extended the look onto the pie safe & next to the pie safe in my antique crock with more of the heirloom pumpkins & dried hydrangeas. If you already have the pumpkins lying around this tablescape can essentially be free with foliage from your garden. & I think free decor is the best decor if you ask me! The tablrunner was a Marshalls find, the chairs & light are from World Market, & that lovely sign in the background is from down grace lane [here].

It's so late & I really should have been writing this post earlier today to share it with you guys, but the day got away from me and it's now 1:30am so I'm off to bed, but I hope you enjoyed the rustic heirloom pumpkin Thanksgiving table & that you were possibly inspired to create your own tablescapes for Thanksgiving. Be sure to visit the ladies I have listed below & you can go [here] to see my Thanksgiving table that I shared yesterday! I hope you guys are having a great week & getting more sleep than me haha. Catch up with me on Facebook & Instagram, & leave a comment below! Thank you so much for stopping by my little blog & sharing it.. it means so much to me that you guys like coming here to share in the same passions as me. xx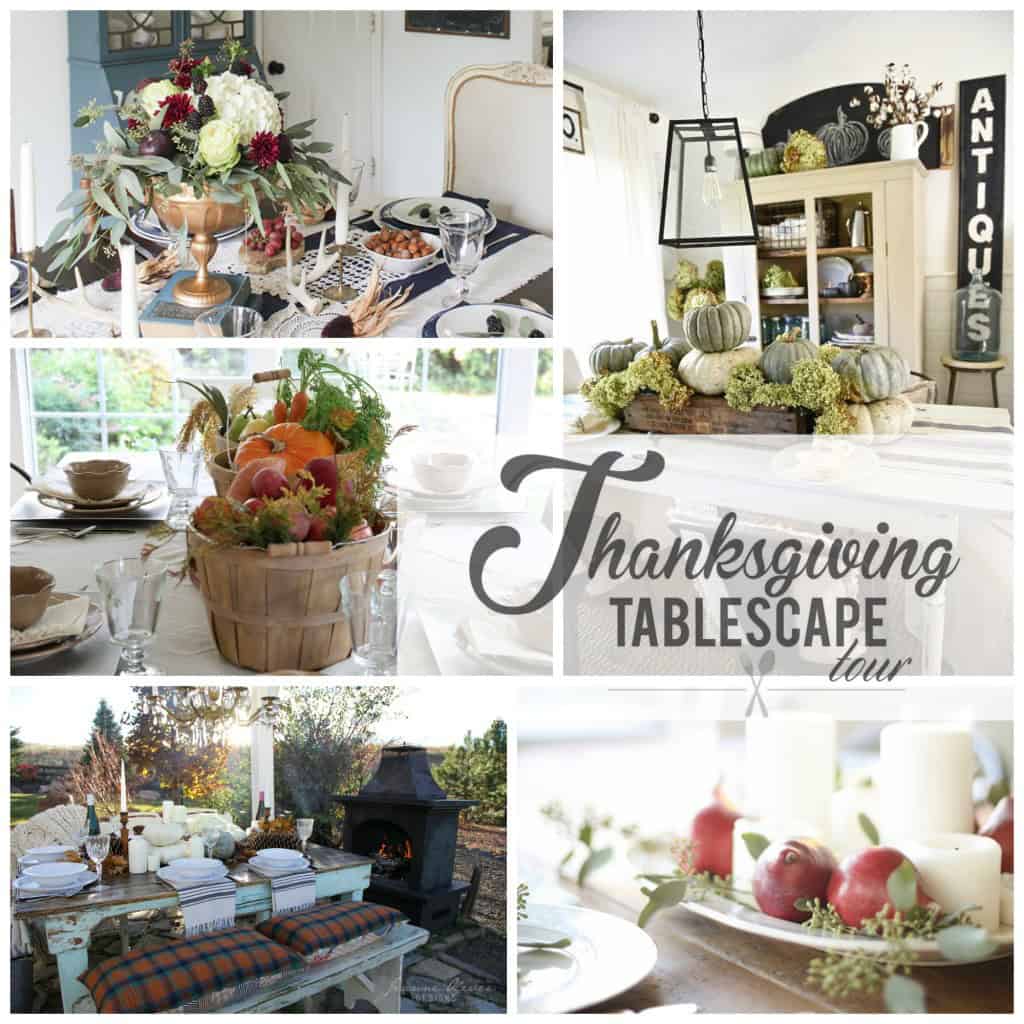 Shades of Blue Interiors | Jeanne Oliver Designs | Zevyjoy | Liz Marie Blog | Julie Blanner